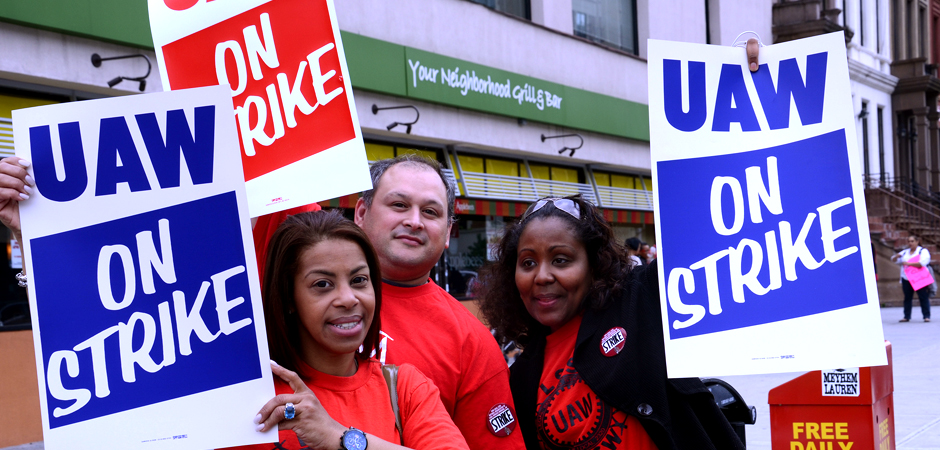 On May 15, 2013, we the unionized employees of Legal Services NYC (LSNYC), voted overwhelmingly to reject a contract offer which asked us to give back some piece of almost every benefit we had. One year ago today, we walked off our jobs and into the streets.
Secretaries, receptionists, intake officers, attorneys, financial services staff, tech staff, paralegals, process servers, social workers, support staff, and maintenance staff all voted to reject an unfair contract and stand up for our health benefits, our retirement plan, our job protections, and the integrity of our work.
In doing so, this group of more than 200 workers took a gigantic leap of faith and hope and courage. Most could not afford basic expenses without their salaries, and many were raising children or caring for elderly parents. Some suffered chronic illness or supported ill family members.
But our union members believed in the value of the services they performed every day for low-income New Yorkers who would otherwise be unrepresented in housing court, foreclosure proceedings, public benefits, and disability cases. They believed their work was worth more than management's devastating cutback demands would suggest.
Six weeks of striking brought union members closer together. Strike pay and hardship grants made it possible for us to face the long days with humor, energy, and some semblance of stability. Our perseverance won a contract that preserved the bulk of the benefits and protections that make this difficult and important job sustainable.
Today, the unionized staff of LSNYC are once again facing contract negotiations. Our members have the courage of our convictions, but we need financial support so that we are not risking eviction, utility shutoffs, or medical crises in order to stand up for our basic rights as workers and as people.
We ask you to please consider donating to the LSSA strike fund today. Thank you for supporting workers and for helping to make our organizing possible.
Please click the "donate" button to make a donation: