We're proud to be leading the 2014 NYC Labor Day Parade with our UAW brothers and sisters on Saturday, September 6th!
And we're especially excited that the fast food workers will be marching up front with us. They have our full support and solidarity as they fight for living wages and safe working conditions.
We can't wait to show the whole country that New York City was, is, and always will be a union town.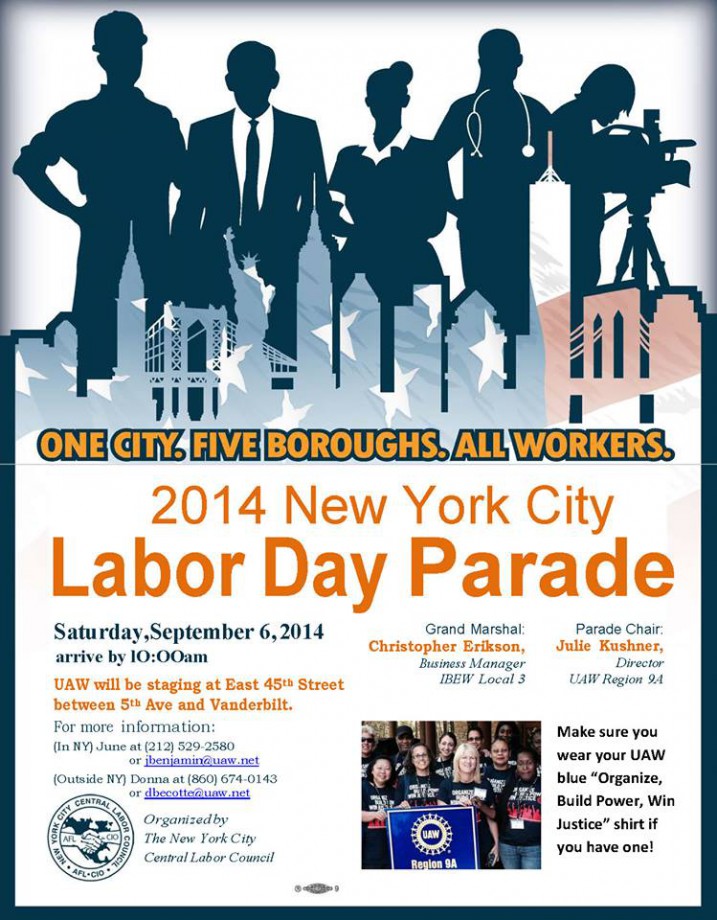 LSSA members, families, and friends will meet up with other UAW Region 9A members at 10am at 45th near 5th Ave and Vanderbilt in advance of the parade's kickoff at 11am.
For those who can't walk the 20 blocks, the UAW is even arranging for some union-made electric cars to join us! For everyone else, the walk will be a joyous and noisy celebration of what makes us Union Strong!