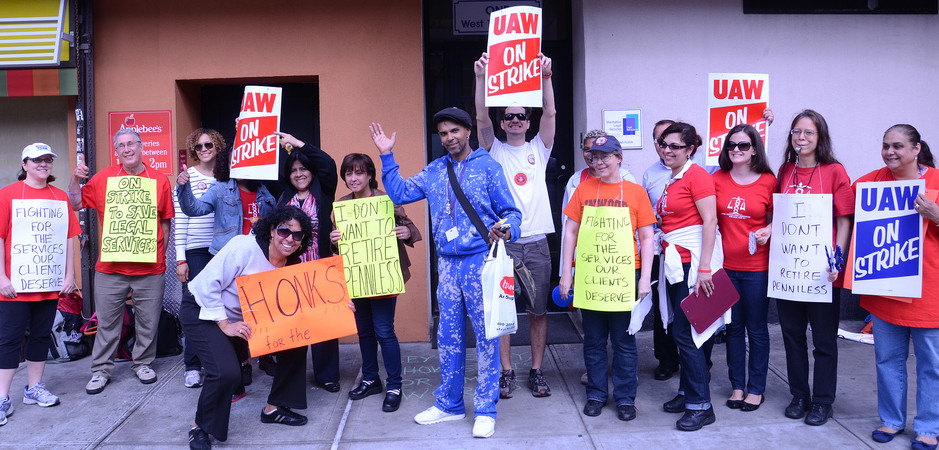 We welcome your donations to help support the work of the Legal Services Staff Association.
Donations will go to support union members and their families and do work on their behalf. Your support is greatly appreciated.
Donate by Check: 
Please make checks payable to:
Legal Services Staff Assoc. NOLSW/UAW 2320
Please mail checks to:
LSSA 2320
256 W. 38th St, Suite 705
New York, NY 10018
Donate Your Time:

Do you have skills in social media, video, financial planning, organizing, labor, health care, or health insurance?
Contact us to volunteer your time and skills!
LSSA 2320 is a 501(c)4 organization. Donations are not deductible for federal income tax purposes as charitable contributions.