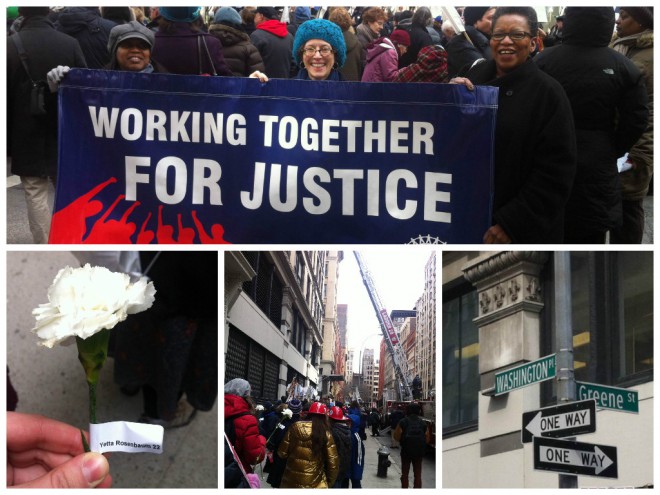 On March 25th 1911, the Triangle Shirtwaist Factory caught on fire and caused the death of almost 150 workers. Management had chained the doors to the factory (in part to prevent workers from taking unauthorized breaks), so many workers were trapped by the flames while others leaped in desperation out of the windows. For many decades this garment industry disaster was considered the deadliest and most tragic in New York City.
For a decade before the disaster, the International Ladies Garment Workers' Union (ILGWU) had organized citywide strikes demanding better wages and increased safety regulations. Unfortunately, until the Triangle Shirtwaist tragedy took place, there was no successful political pressure to force legislation through to ensure basic protections in the workplace.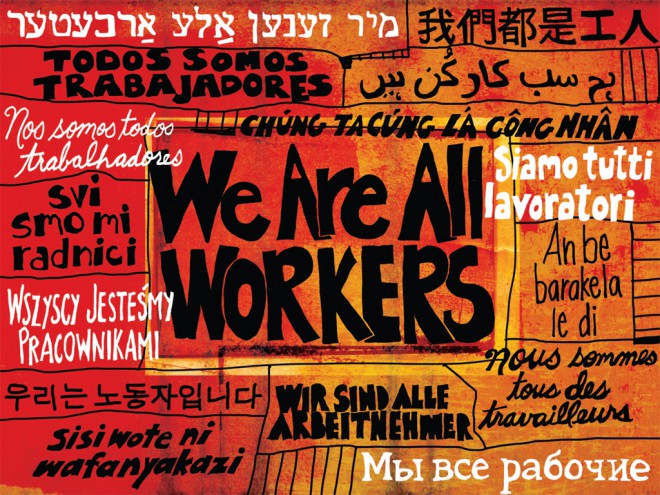 The Triangle Shirtwaist Factory Fire is often seen as a launching point for a labor-friendly New York City. Though there would be many hard battles going forward, from securing an eight hour work day to organizing across racial lines, American unions had unprecedented power in the twentieth century. The ILGWU had created such an extraordinary organizing model that they were even able to force their bosses to provide a vacation retreat for their workers in the Poconos. However, while it is important to never forget the significance of the Triangle Shirtwaist Factory Fire, these tragedies are still taking place in other parts of the world.
Almost one year ago, the Rana Plaza garment factory in Bangladesh collapsed and killed 1,129 workers. A day before the building collapse, workers saw cracks in the building, but management threatened workers with docking their salary unless they went inside. Due to the scale of the tragedy and the well known brands that produced clothes in the factory, such as Walmart and The Children's Place, international outrage brought to light the lack of safety regulations for workers across the Global South. In response, many garment worker unions and anti-sweatshop groups are pressuring brands to sign the Accord on Fire and Building Safety in Bangladesh, a comprehensive and binding agreement demanded by workers themselves.
The progress since the Triangle Shirtwaist Factory Fire has been tremendous in the United States, but in order to form a more just world it is important to remember that the same fight still goes on nationally and internationally today.
by Eliza Kopechne, Murphy Institute Intern