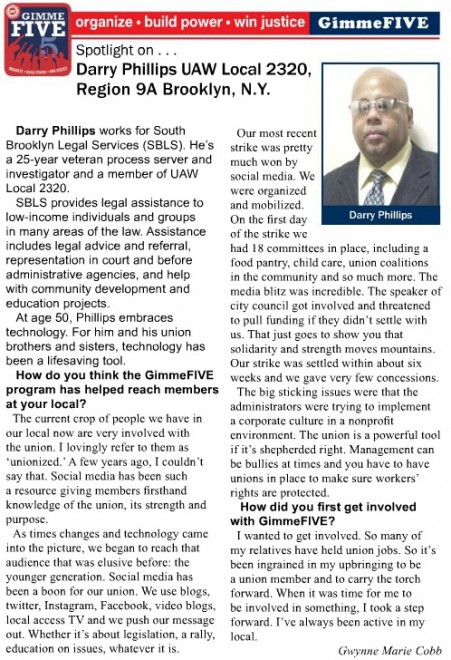 LSSA 2320 was honored to have one of our members, 25 year veteran union member Darry Phillips, profiled in the March-April 2014 issue of Solidarity magazine.
Darry is a process server and investigator in the Brooklyn office of Legal Services NYC, and a proud member of the Legal Services Staff Association union.
Darry told Solidarity "Our most recent strike was pretty much won by social media. We were organized and mobilized. On the first day of the strike we had 18 committees in place, including a food pantry, child care, union coalitions in the community and so much more." He continued, "The union is a powerful tool if it's shepherded right. Management can be bullies at times and you have to have unions in place to make sure workers' rights are protected."
We're proud of you, Darry!
Solidarity is the bi-monthly magazine by and for UAW members across the country. To read more from this issue of Solidarity, click here.