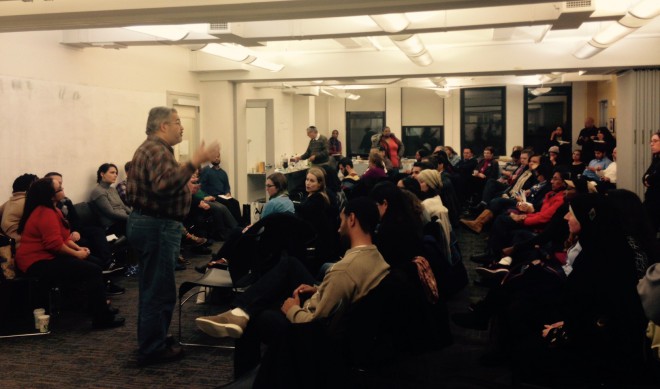 ---
November 20, 2014
The union members of Legal Services NYC and MFY met on November 19th and set a strike deadline of January 30, 2015.
On that date, the union members of both organizations will meet to discuss and vote on management's January 15, 2015 offer. At that point, union members would then have had two weeks to discuss management's offer and consider whether to accept or reject it. If the members reject management's January 15 offer, the union will be on strike.
The union members of LSNYC are seeking salary increases for all staff that will compensate for many years without cost of living increases, and are seeking to roll back the unnecessary health insurance contributions that management forced upon the union a year ago under the false representation that LSNYC was facing dire financial circumstances. In reality, LSNYC ended 2013 with $5.9 million in unspent funding, 20% of which it will have to pay back to the federal government.
In this year's contract negotiations, LSNYC management is again pleading poverty and limited resources, and is offering meager salary increases that barely cover the cost of health insurance contributions. LSNYC is also demanding that paralegal, secretarial, and intake worker jobs be converted into catch-all positions that would require these workers to do everything from intake, community outreach, filing, grants management, and litigation and advocacy support.
The union members of MFY are seeking fair compensation and benefits for all employees, quality services for clients, true diversity in staff, and family-friendly policies. MFY is one of the few progressive organizations – and the only unionized legal services provider – that provides absolutely no paid parental leaves to employees.
MFY management is currently resisting the union's demands, and is seeking major health care givebacks, including capping sick days so that MFY need not pay more than 20 days of sick leave to employees facing terminal illnesses.
The management of LSNYC and MFY have approximately two months to make a reasonable offer that will allow them to avoid pushing their employees out on strike.