December 31, 2015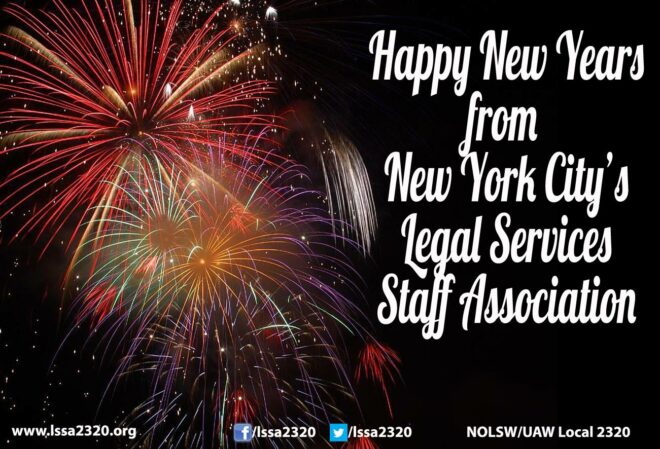 What a year! 2015 began with our MFY members out on strike during the coldest weeks of the winter. We weren't deterred by the frigid temperatures or MFY management's chilly responses — we negotiated and picketed until we achieved a successful contract that respects the experience and dedication of paralegals and administrative support staff.
2015 also saw the resurrection of a union sports team — our softball team, in their first season ever, battled their way to the championship game and ended the season second in the league. Go, Strikers!
Our union has grown by leaps and bounds this year, mainly due to the tremendous amount of new housing funding from the City. We're thrilled by the energy, enthusiasm, and ideas that our new members have brought to our union. Meanwhile, our long-time members, not to be outdone, continue to share valuable expertise, helping us learn from past experiences and avoid pitfalls. Together, we ensure that the union has a seat at the table and a voice in decisions that affect us as employees and as advocates for our clients.