June 17, 2016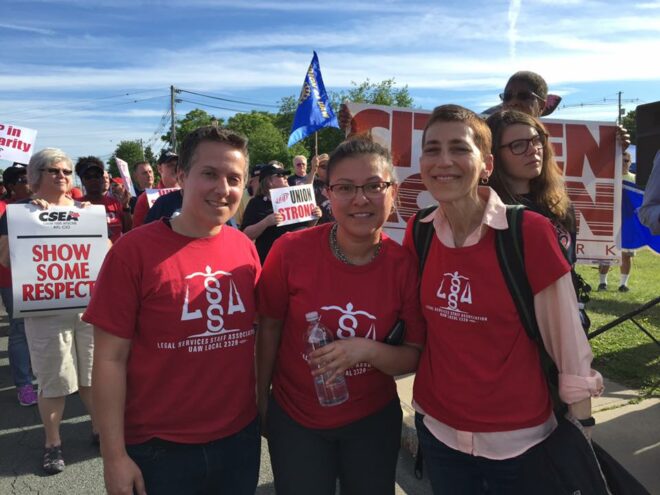 Several members of LSSA, along with many other UAW members, traveled to upstate New York on Wednesday to stand in solidarity with the workers at Honeywell corporation who have been locked out of their jobs by their employer for almost six weeks.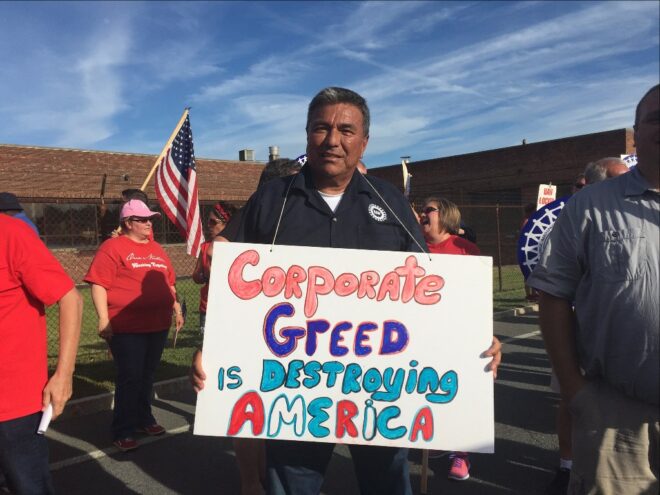 Honeywell wants to break their union, and is trying to force them to accept a contract that would eliminate union-negotiated health insurance, eliminate their pensions, threaten their retirement income, eliminate cost of living increases, curtail overtime pay, and more. Honeywell has locked out their highly-skilled workers, and now delicate commercial and military airlines brakes are being made by scabs.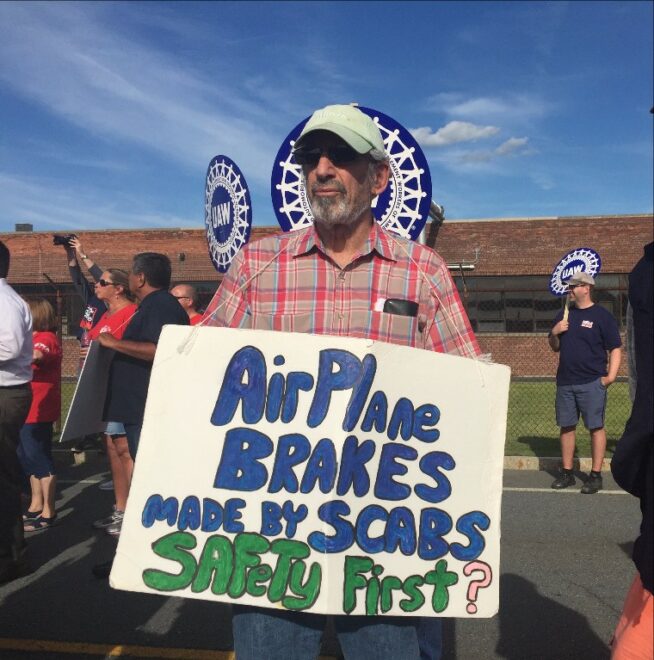 The Honeywell location in upstate New York is very small, with only about 40 workers. The company made the mistake of thinking this meant they could push the workers around. Honeywell didn't realize that the entire UAW would come to the defense of this local union, even though it was only 40 workers.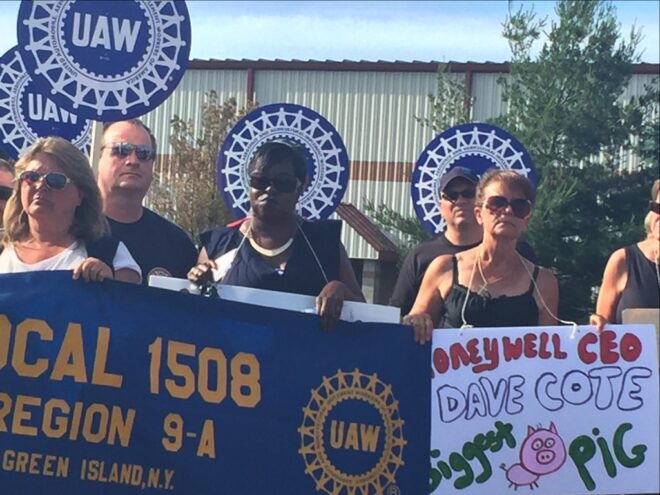 We in LSSA know this too: we remember that members of other UAW locals and UAW staff walked the picket lines with us and lobbied elected officials on our behalf when we were on strike. Even as a small shop, we know that the UAW, other union locals, and elected officials will stand in solidarity with us and fight for justice.