March 6, 2020
Eight LSSA members attended the UAW New York lobbying conference in Albany this week. With over 100 other UAW members from across the state, together we met with virtually every senator and assembly member representing New York State.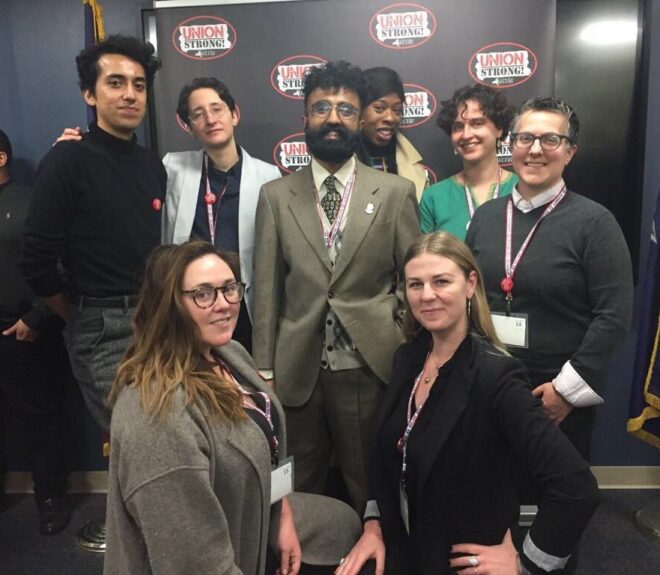 We spoke with our electeds on issues including:
Passing Home Stability Support (HSS), a statewide rent supplement for PA-eligible families and people facing eviction or other dire circumstances (S2375/A1620)
Creating the Housing Access Voucher Program, a new proposed statewide rent supplement akin to Section 8 that would cap a tenant's rent share at 30% of their income (S7628/A9657)
Demanding $3 billion 

in

 funding for emergency capital improvements for public housing repairs, to address issues including lead paint, mold, heat, and broken elevators
Improving the loan forgiveness program for public interest lawyers by passing a bill raising the reimbursement from $3400 to $5500 per year and decreasing the wait time from 3 years to 2 years (A8644/S6668)
Urging legislators to pass (again) the SWEAT Act helping workers collect stolen wages. We have lobbied on this bill for several years; it passed last year but Cuomo vetoed it. (A9008/S7256)
Protecting workers against misclassification as independent contractors by extending the Fair Play Acts, and opposing Cuomo's proposal of a task force to study the problem (Part GGG of the TED Bill 

in

 the Executive Budget)
Reforming the unemployment insurance system to base UI benefits on hours worked rather than days of work (A00446/S05754)
Increasing funding for child care for working families.
Reforming New York's auto brokering laws (A6655/S4364)
Funding the Workforce Development Institute (WDI) which provides job training and re-training 

in

 the trades as well as white-collar settings
Member Natalie Goncharov and team meeting with Assemblymember Al Taylor, who represents Upper Manhattan: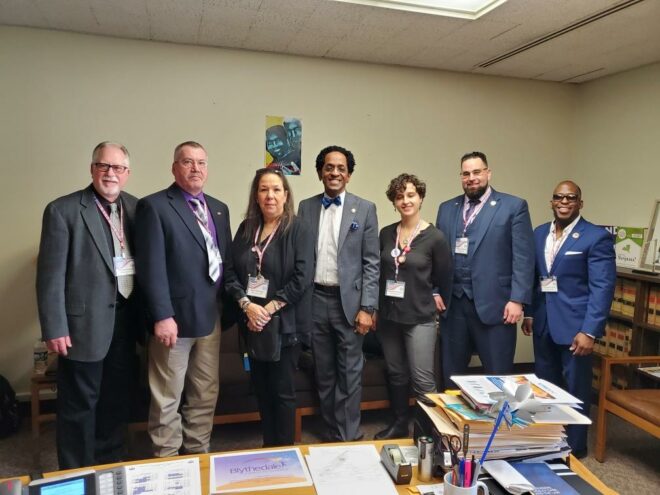 Political rep Landry Haarmann training 100+ UAW conference attendees on crucial housing issues we would soon be talking with electeds about: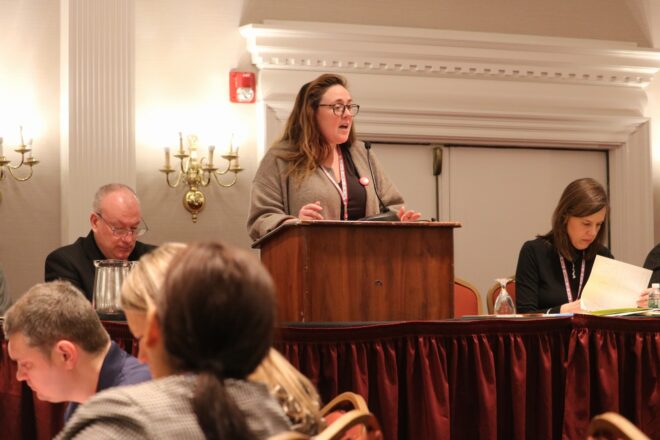 LSSA President Sonja Shield addressing the UAW Conference: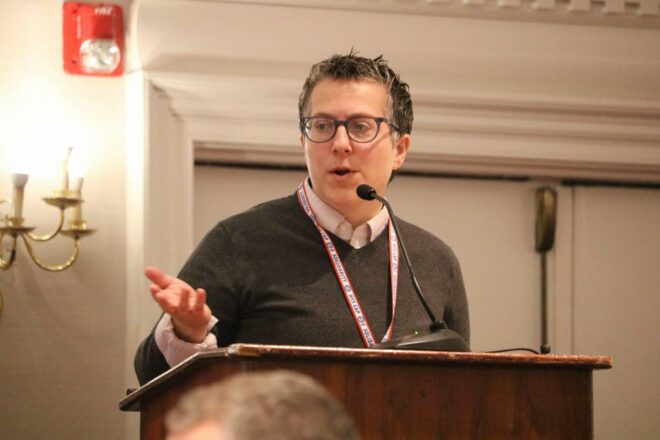 With the Association of Legal Aid Attorneys, UAW 2325, we called on electeds to expand loan forgiveness for public interest lawyers. We also joined a huge rally with the Housing Justice for All Coalition calling for No More MCIs.