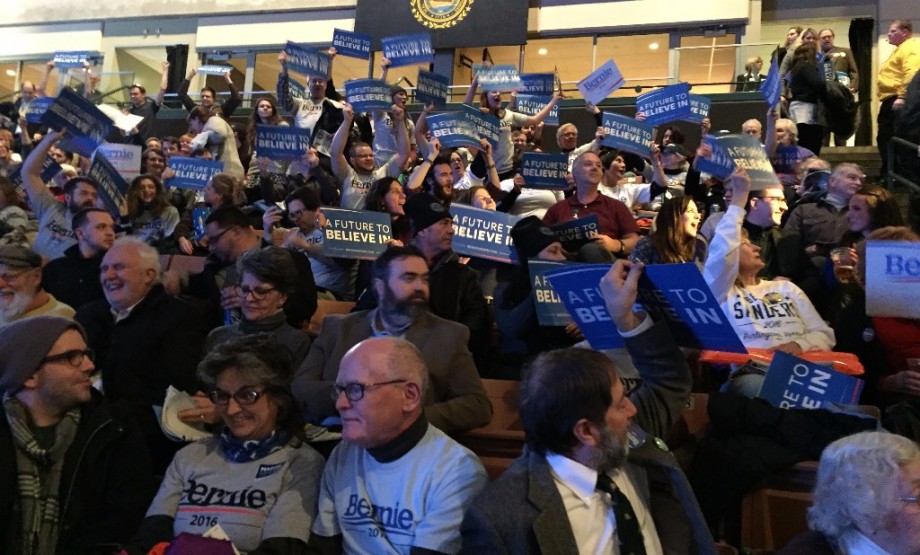 February 19, 2016
Our union traveled to New Hampshire to participate in the UAW's New Hampshire Primary Educational Program. We were there with almost 70 other UAW members from Region 9A of the UAW, which covers eastern New York, New England, and Puerto Rico. Our union has members who work at Foxwoods Casino, build giant submarines and auto parts, work in education and at the Legal Aid Society, and more.
One of the surprises was how accessible all of the candidates were. We ran into them everywhere — including in the lobby of our hotel. Luckily, we had a training on how to intercept the candidates to ask them questions, so we managed to ask many of the Republicans tough questions on everything from immigration to the minimum wage.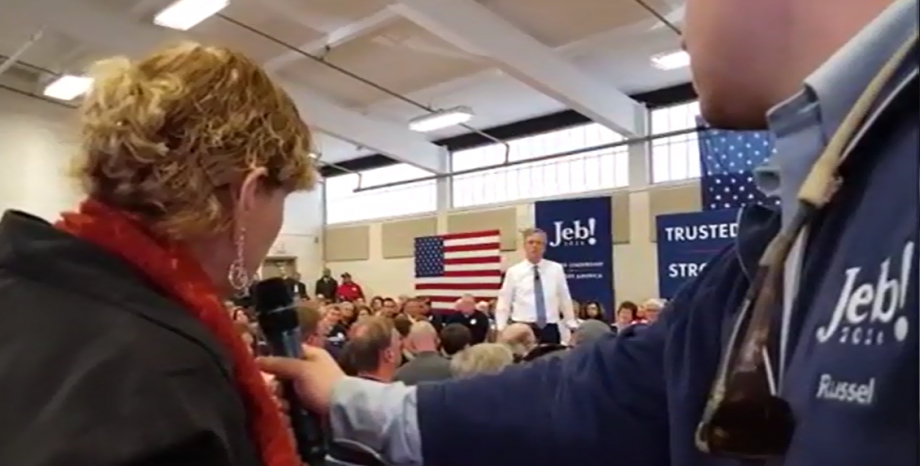 We didn't just meet the candidates and ask them questions. We did political theater to try to bring attention to issues that affect working people.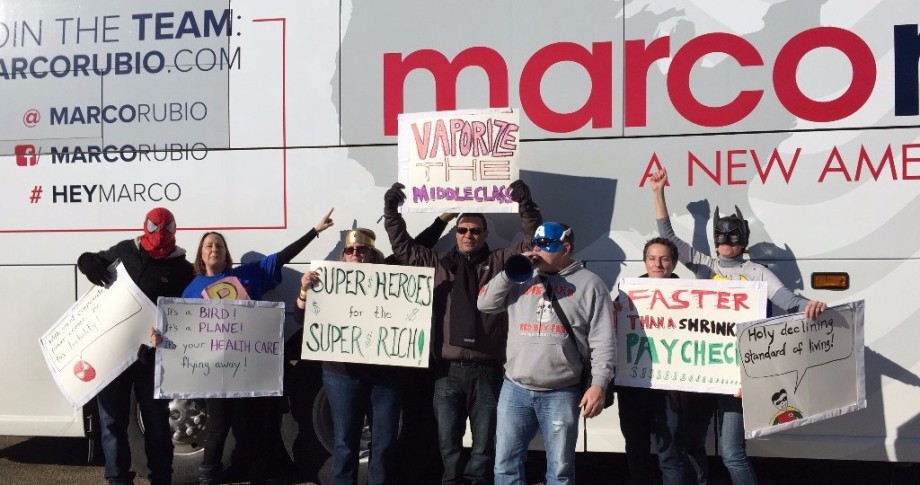 Salon covered our Superheros for the Super Rich action outside a Marco Rubio event. We held signs saying things like "vaporize the middle class" and "chanted sarcastic slogans that were the equivalent of a Bronx cheer: 'We don't need no middle class … Marco Rubio's got our backs!' in order to "talk about one of the central themes of this election, that of the effects on society of the vast wealth-inequality gap between the very rich who are funding most of these campaigns, and everyone else."
From Twitter:

We also did a flash mob in the lobby of the hotel where all of the press and candidates tended to gather. To the tune of Pharrell's "Happy," we interrupted business as usual to sing and dance a song that called for equal pay for equal work, and fair taxes for all. Check it out here.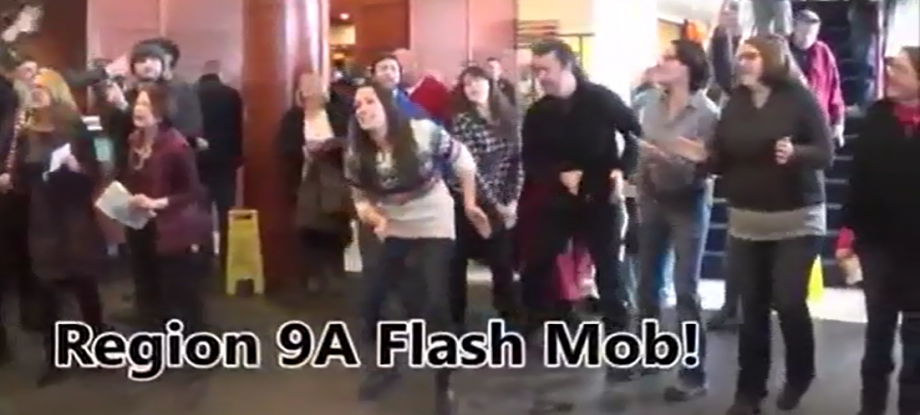 Fast Food workers in Manchester, New Hampshire held their first strike, walking off the job to fight for a $15 minimum wage and the right to unionize. We were there in support.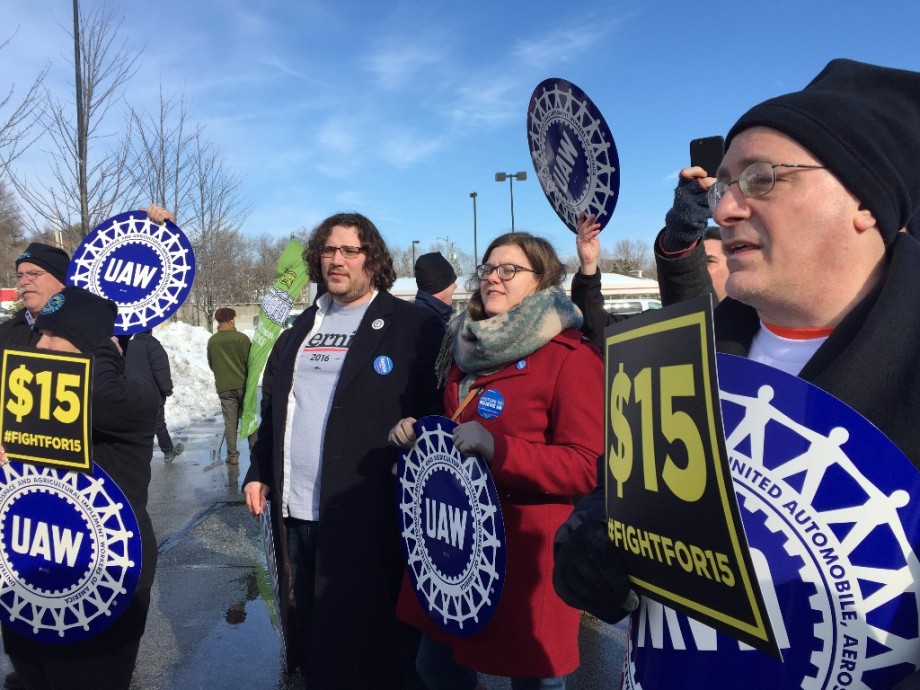 We went to a huge Democratic Party event where both Hillary Clinton and Bernie Sanders spoke.

Members volunteered in their off-hours for whichever candidate they supported. We knocked on doors throughout New Hampshire and did election protection work on primary day, making sure that voters were able to cast their vote without interference.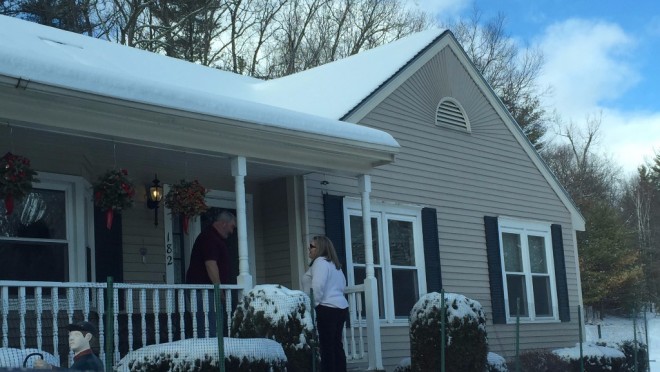 We even ran into an LSSA alum from MFY who has been working as a field organizer in New Hampshire for Bernie Sanders.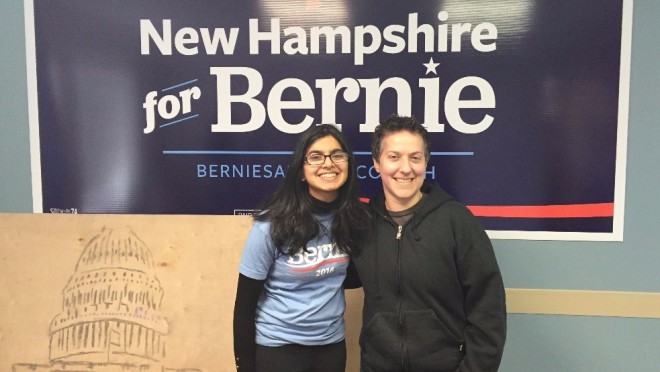 Some of our UAW members got to meet Hillary Clinton in person!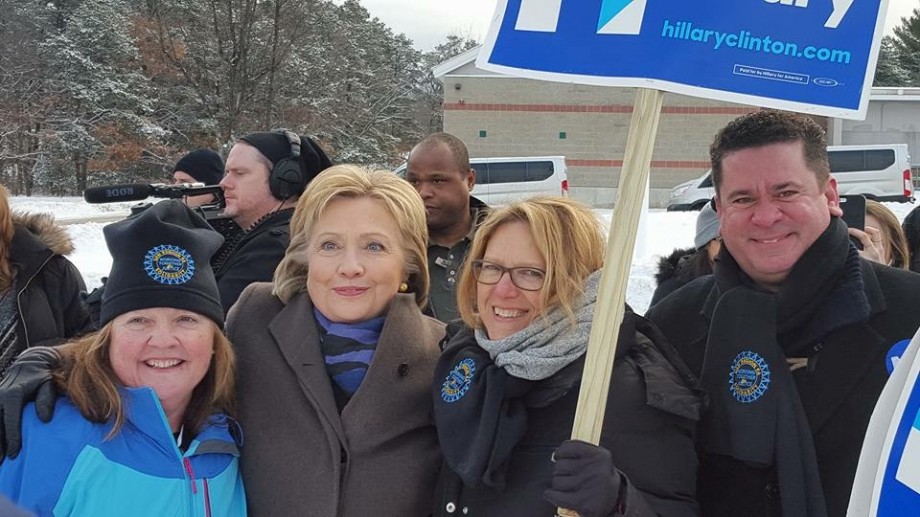 Former President Jim Braude of the National Organization of Legal Services Workers (NOLSW, our parent union) was reporting on the New Hampshire primary for WGBH, the public radio station in Boston, so we had a mini-reunion.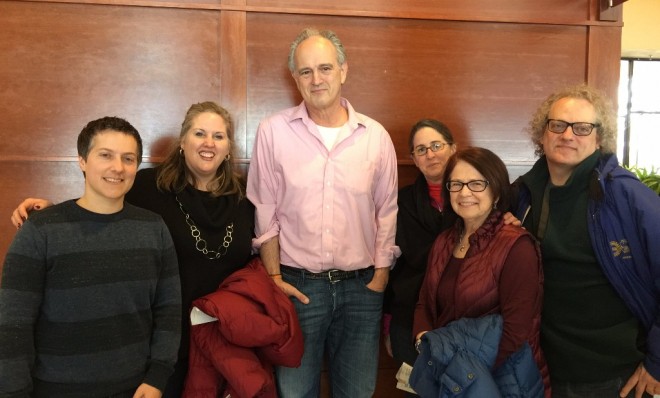 L to R: LSSA President Sonja Shield, NOLSW Financial Secretary/Treasurer Pam Smith, former NOSLW President Jim Braude, former NOLSW Recording Secretary Karen Rosenberg, former NOLSW President Ellen Wallace, former LSSA President Scott Sommer
On our last night, we gathered for a party after the polls closed to watch the results come in.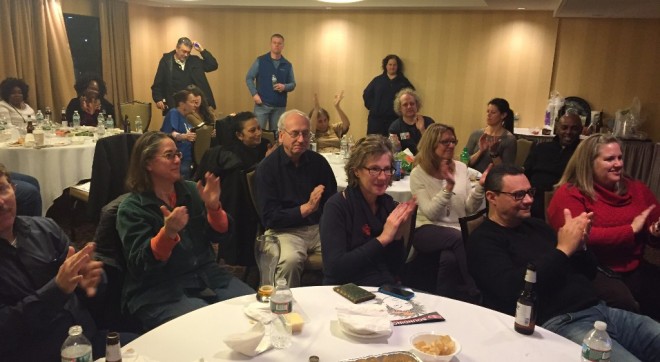 The UAW goes to New Hampshire every four years during the Presidential Primary, and all members are invited.