December 21, 2018
Our 12 member delegation has returned from a week in Texas representing women and children being held in immigration detention and preparing applicants for asylum for "credible fear" interviews.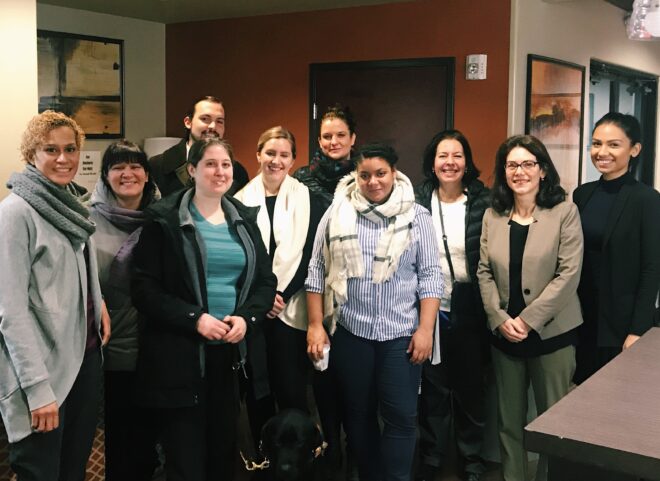 In the summer of 2018, Trump began brutally separating families at our southern border who were seeking asylum. Most were housed in sub-human conditions. Dilley, Texas, is the site of the largest immigrant detention center in the United States, holding up to 2,400 women and children.
The CARA Pro-Bono project invites volunteers to come to Dilley for a week to advocate for women and children seeking asylum.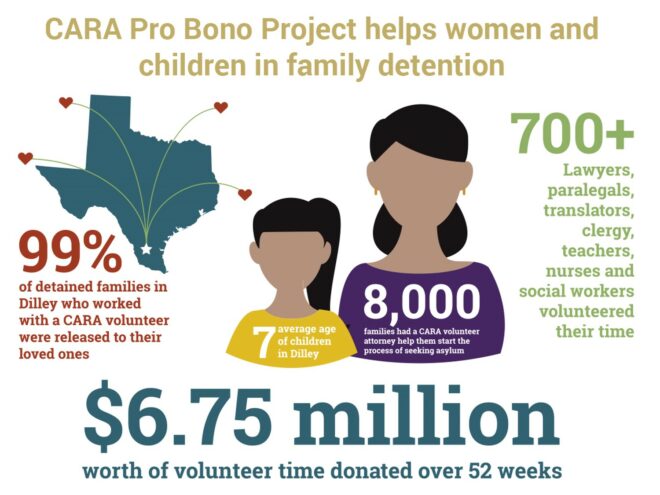 We had almost 50 union members volunteer for 13 spots. We prioritized Spanish-speakers, those with immigration experience, and those who had enough vacation time accrued. Our delegation was: Chelsea Sahai, Yoly Guerra, Lynn Ventura, Sayeda Abbas, Adrienne Neff, Johanna Ocaña, Bianca Cappellini, Andrew Craycroft, Carlos Mulles, Lenina Trinidad, Jeanette Cepeda, and Jen Barrow.
Thank you to these LSSA members for their hard work and humanitarianism.