September 22, 2021
With LSNYC management's best and final offer nearly due and a number of key demands still unresolved, members of LSSA 2320, the unionized staff of Legal Services NYC, turned up the pressure the best way they know how to: by withholding their labor.
LSSA rank & file staged a one-day strike on Weds., September 22 to demand a fair and equitable contract. Members picketed outside the Tribeca apartment of LSNYC's executive director, demanding pay equity for the lowest paid staff, better raises for all, and stronger layoff protections. The picket reassembled online in the afternoon, when members joined an open bargaining session, using visual media, including profile pictures and Zoom backgrounds, to demand a "Fair Contract Now."
Management's final offer is due September 24, and LSSA members will vote on October 8.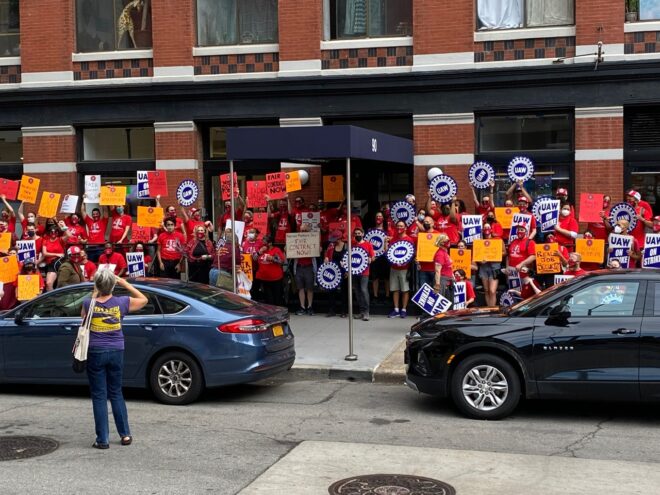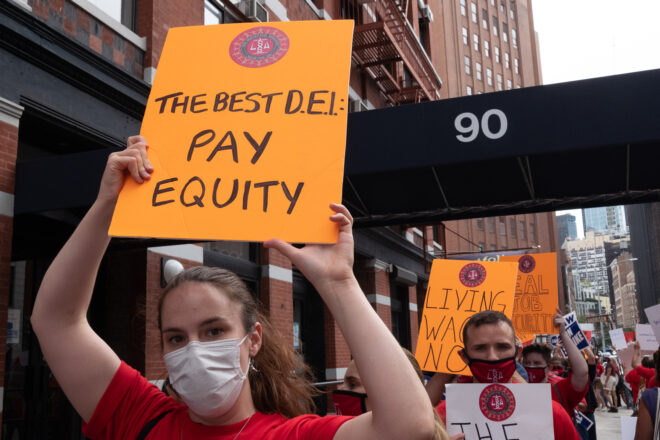 © Donna Ferrato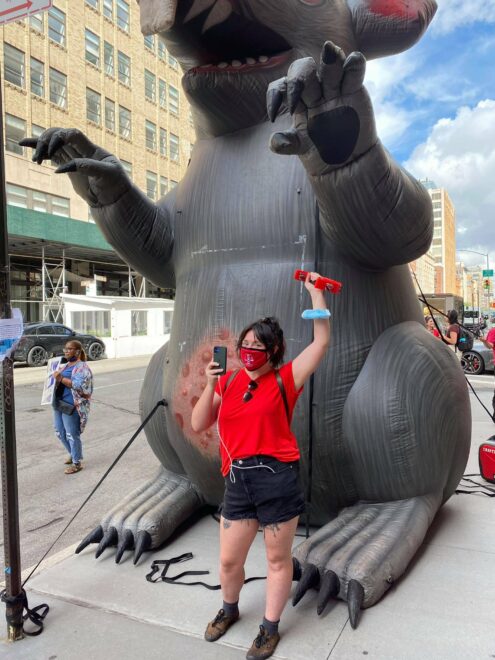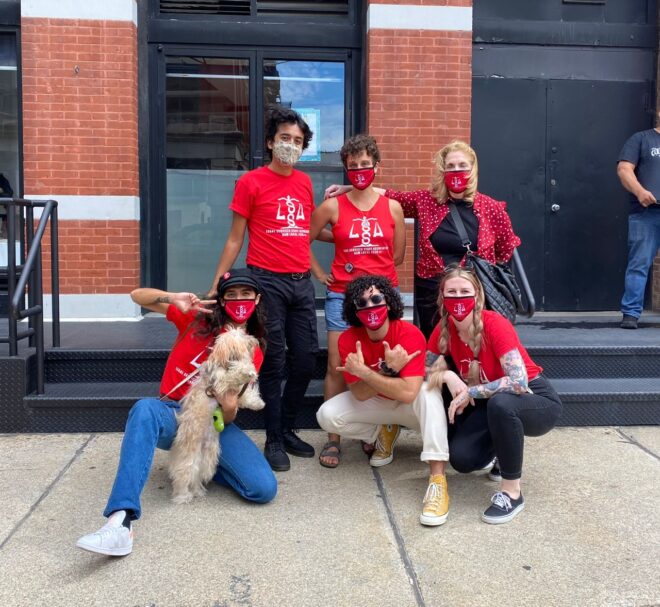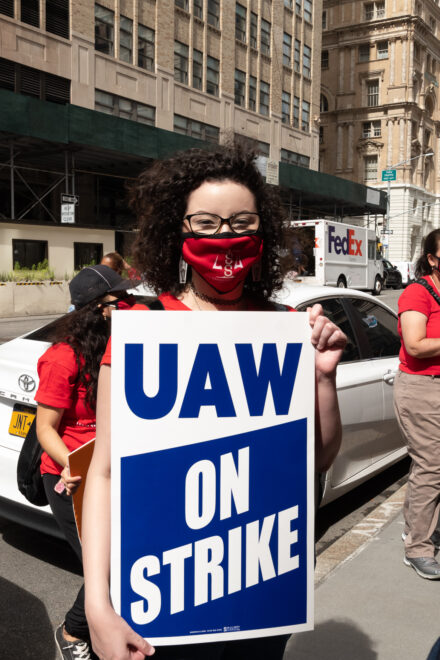 © Donna Ferrato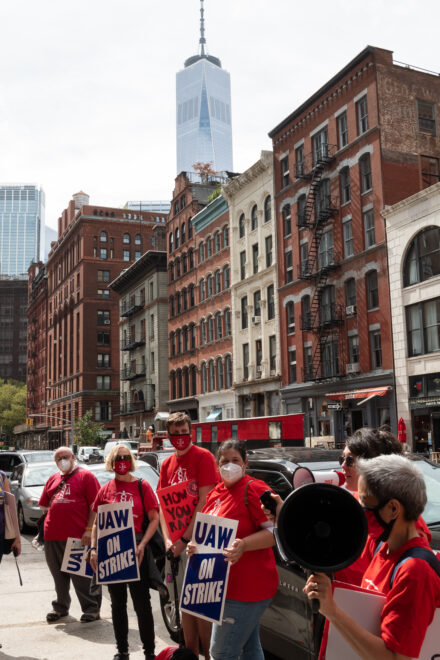 © Donna Ferrato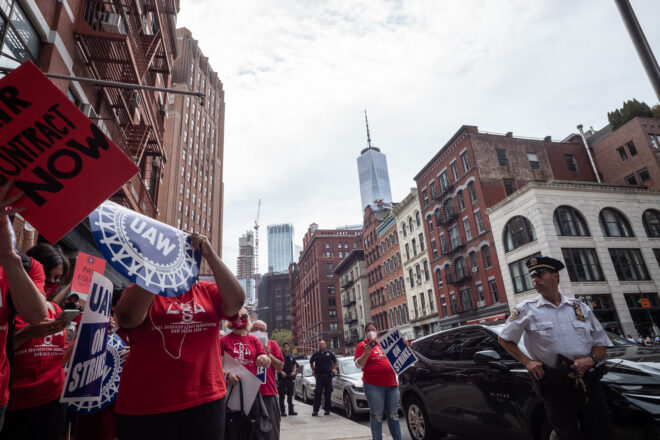 © Donna Ferrato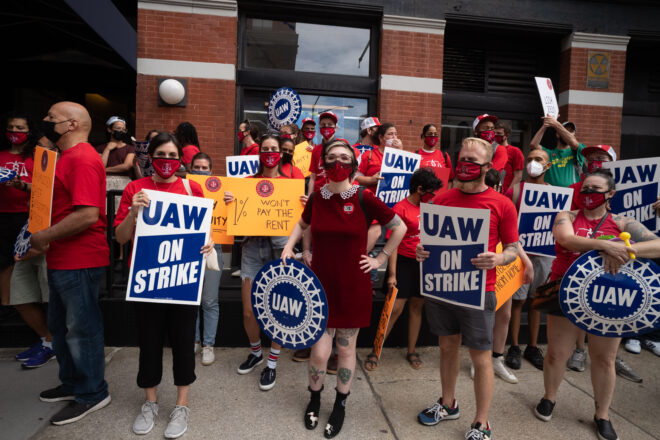 © Donna Ferrato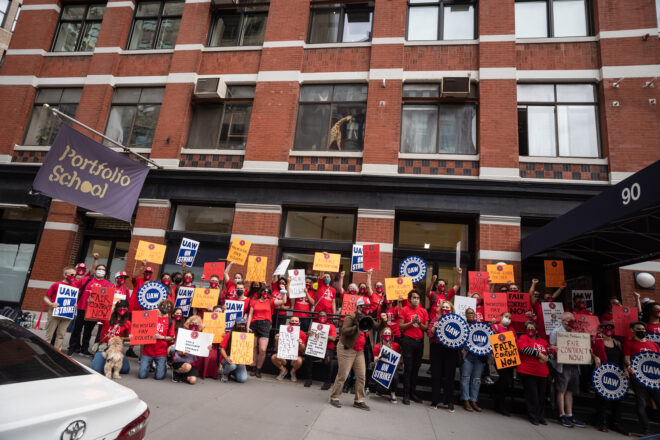 © Donna Ferrato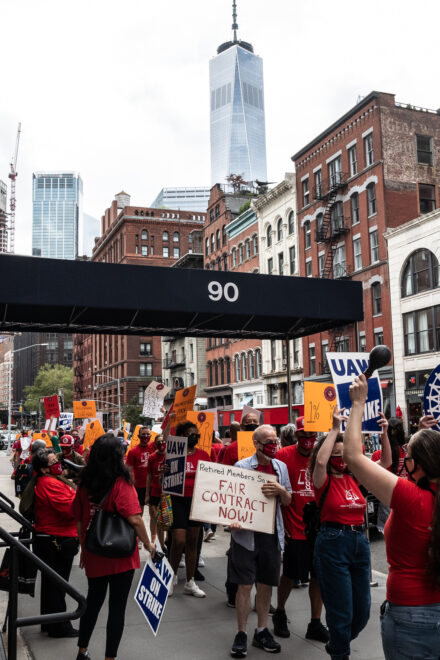 © Donna Ferrato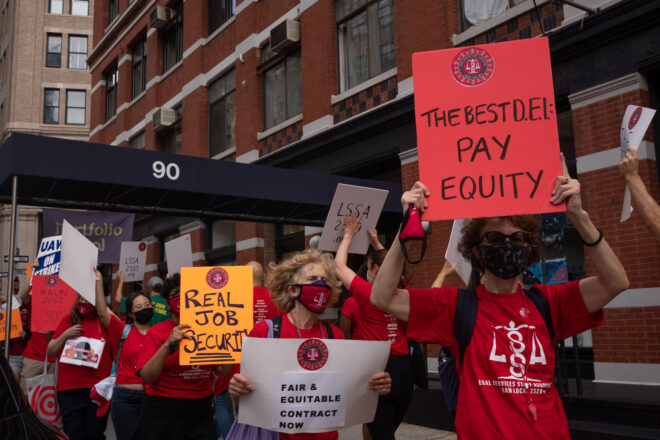 © Donna Ferrato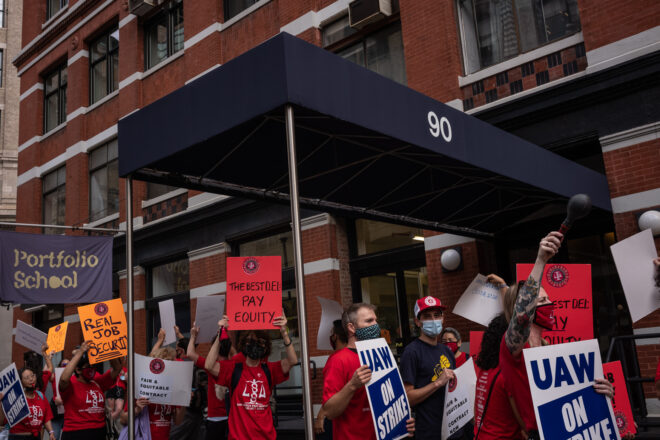 © Donna Ferrato