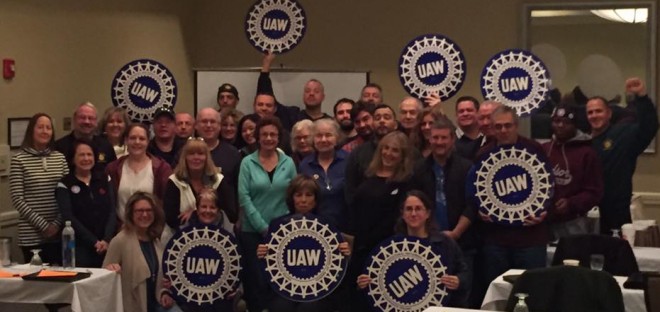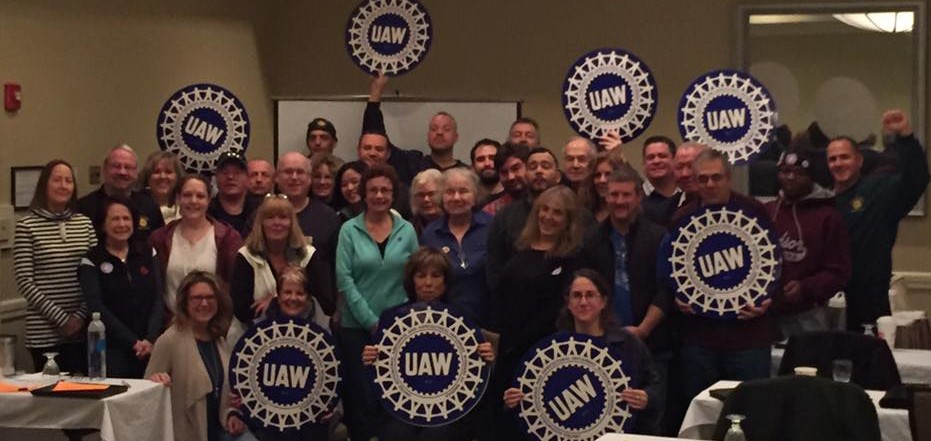 November 10, 2016
As union members who have dedicated our careers to providing free legal services to low-income New Yorkers, we are devastated by the election of Donald Trump, a man whose open hostility toward immigrants, racial minorities, and women make him singularly unqualified to be President. He poses a unique threat to our country, our clients, and the progressive issues to which we are committed. A Trump Supreme Court is likely to decimate public unions, weaken unions nationally, and to roll back our civil and economic rights. Immigrants, people of color, Muslims, Jews, LGBT people, women, and the poor will be under attack. We will feel this pain for a long time.
How did this happen? We will read many analyses in the coming days that attempt to understand and explain, and there are probably multiple reasons. But Trump's election underscores how crucial it is that we come together as a union movement to fight for the future that we want to see.
One of the few bright spots of this election is what happened in New Hampshire. 50 UAW members, including three of our own Legal Services Staff Association members, traveled to New Hampshire in the week before the election, and together knocked on over 5,200 doors. Clinton ended up winning New Hampshire by 1,437 votes, and Maggie Hassan defeated her incumbent Republican opponent by only 716 votes.
Without the work of our union members, we may well have lost both races. Instead, we helped deliver New Hampshire's four electoral votes for Hillary Clinton, and helped create the first all-female, all-Democratic congressional delegation in American history. While the Republicans, with the help of 7 Democrats who caucus with them, will likely continue to control the New York Senate, the New York Assembly now has 107 Democratic members out of 150 seats. Many of these members are strong progressive allies who understand the issues that our members and clients face.
Our other electoral losses are heart-wrenching. But we will deal with this new reality and move forward. And we will be ready to fight. Along with our sisters and brothers at the Association of Legal Aid Attorneys (ALAA), the union that represents the lawyers at the Legal Aid Society, we are planning a forum to assess how this week's election is likely to affect our communities, the organizations we work for, and the progressive issues we care about. Our members should stay tuned for the date and location. There is work to do.