July 1, 2016
We had 15 union members off to Las Vegas this past week for the conference of our parent union, the National Organization of Legal Services Workers. Here we are with UAW Region 9A Director Julie Kushner.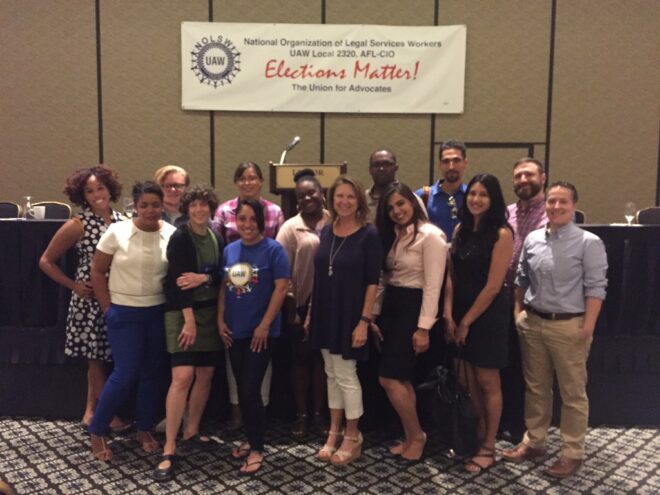 We heard a personal address from Elizabeth Warren: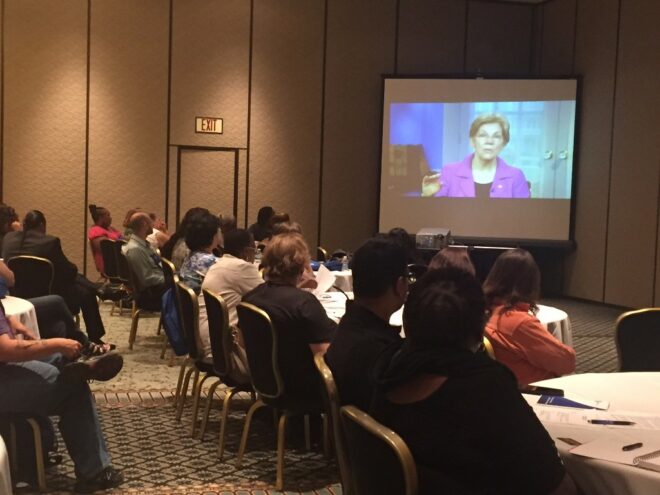 We were inspired by progressive elected officials from around the country, including Donny Davis, US House of Representatives from Illinois, shown below with Dennis Sanchez from our Manhattan office, and Stacey Abrams, Georgia House of Representatives, shown below with M'Ral Broodie-Stewart, Amy Hammersmith, Melissa Roman, Shardae Rookwood, and Sonja Shield.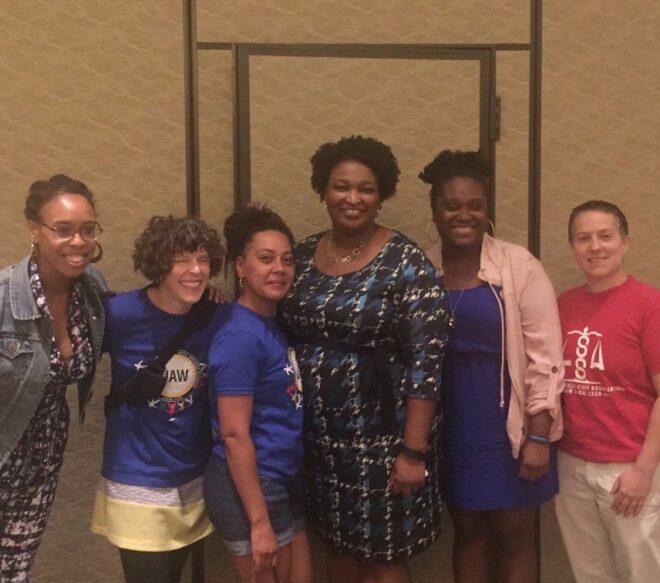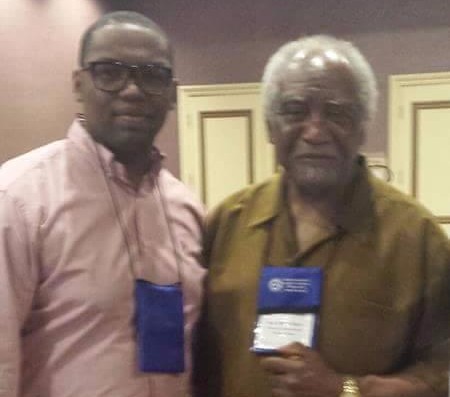 Our MFY members received an award in recognition of their solidarity and perseverance during last winter's frigid strike.